CUTTING-EDGE VIDEO CONFERENCING ENVIRONMENT WITH A FAMILIAR VIBE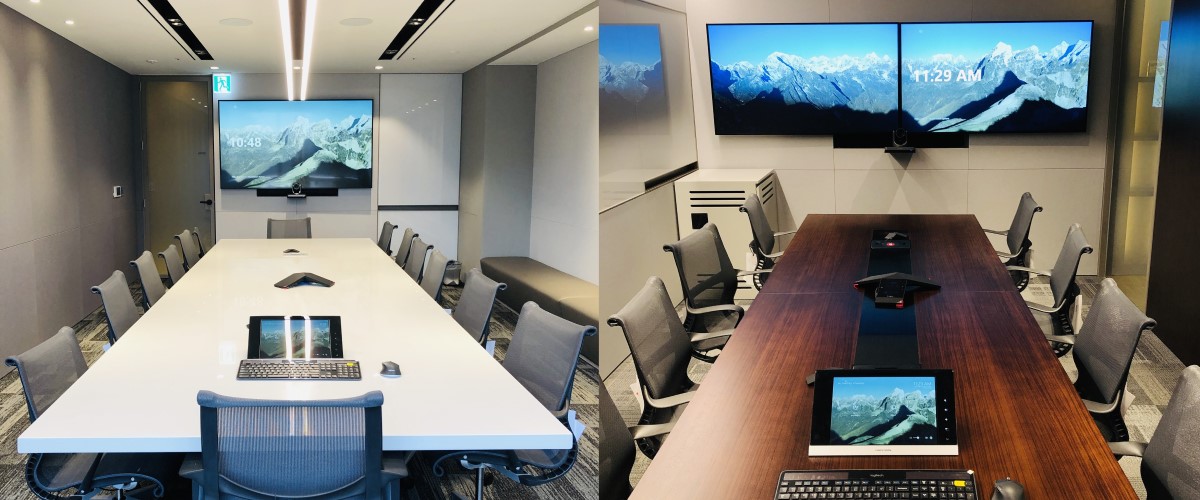 When Invesco Real Estate Korea planned their new office space, which was completed in June 2019, they imagined flexible meeting rooms and cutting-edge video conferencing environments that retained familiar technology, including the Microsoft Surface Pro and Microsoft collaboration tools.
Jushin AVT, a leader in the audio visual and video conferencing industry in Korea, teamed up with Verrex, a global leader in designing, integrating, supporting, managing, and deploying audio visual and unified communications systems to deploy two mid-sized meeting rooms and 22 small meeting rooms in the relocated office space.
Using the latest unified communication solutions from Crestron, Jushin AVT was able to deliver on Invesco's vision. Video systems in the new space included the Crestron DMPS (DigitalMedia™ Presentation System), the ClearOne UNITE camera, and Skype for video conferencing and collaboration. Audio systems featured a Crestron soundbar, Crestron ceiling speakers, and the Poly Trio audio conferencing phone system. The whole system is controlled by the Crestron CCS Unified Communication solution.
The result? A flexible, integrated video conferencing environment that meets the needs of a global workforce, with the familiar technologies users know and love to use.