HANDS-ON TRAINING AT STARBUCKS KOREA TRAINING CENTER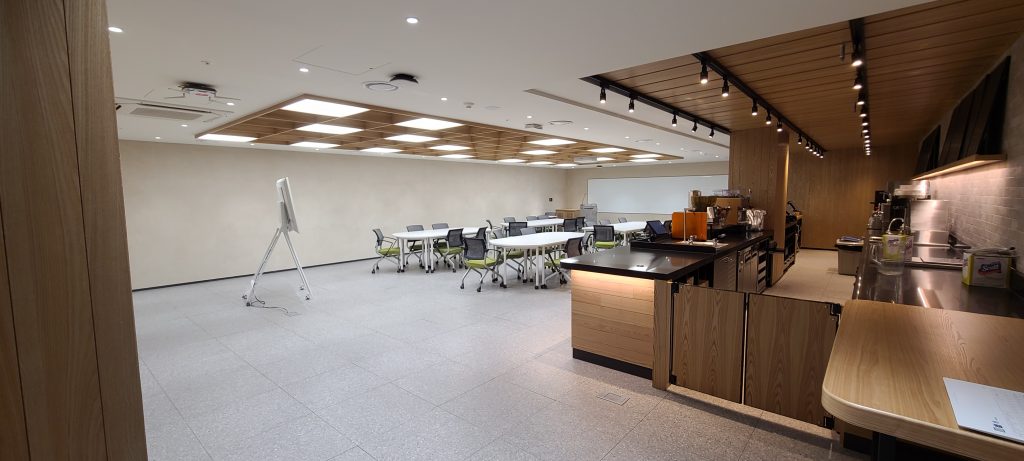 As the top café brand in Korea, just like in other countries, Starbucks required value-creating spaces for training employees. After relocating their office, the company renovated its former office space into a training center containing lecture rooms, hands-on training rooms, and a live studio. All areas are equipped with video and audio systems for streaming and recording.
Shure wireless microphones and advanced ceiling microphones pick up trainers' voices that are then transmitted throughout the rooms by Crestron audio systems. Trainers and their presentations are delivered to Epson projectors and Samsung Flips through Panasonic camcorders and a Crestron video matrix. Some of the rooms can be separated or combined for specific purposes. All the features are controlled on the Crestron wall panel.
The eco-friendly and comfortable training center includes a studio, allowing live events to be broadcasted to all employees. Starbucks looks forward to increasing employee satisfaction and creating more value from these well-designed audiovisual spaces.
The project was awarded to the nation's largest ICT player, Samsung SDS; and Jushin AVT, a trusted partner of the company and a PSNI member, gave full support and completed the project successfully.