MEMBER SPOTLIGHT: JUSHIN AVT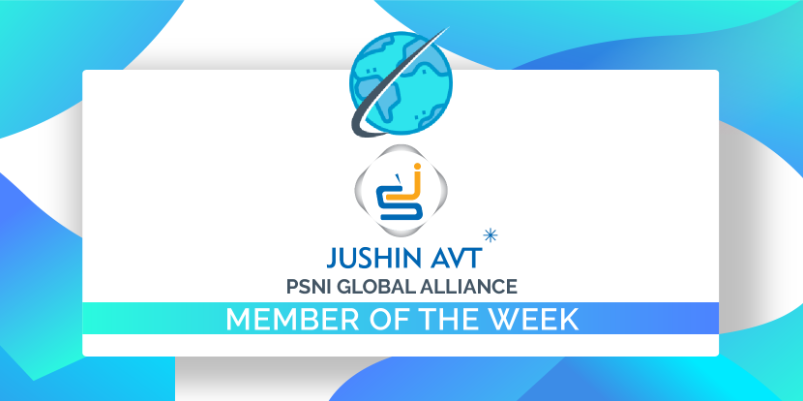 For more than 20 years, South Korea-based Jushin AVT has provided outstanding audiovisual integration services for a variety of spaces, including meeting rooms, conference rooms, and auditoriums. And now, with all that experience under its belt, Jushin AVT is ready to take its customers beyond AV integration to total workplace transformation.
"The terms 'smart workplace' and 'modern workplace' have become buzzwords in the industry, and a lot of related solutions have come into the market," said Jesse Chung, CTS Director of the New Business Team. "However, most of the things available to fulfill the customer's expectations are interior design elements such as furniture and tables, or software tools such as collaboration and web conferencing. What we believe is missing is the true AV-driven workplace environment."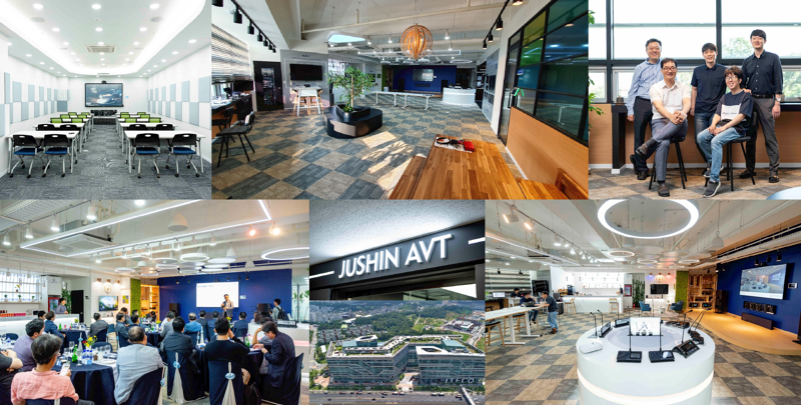 Jushin AVT's Experience Center Showcases the Future of Workplace AV
To show current and future customers what a truly AV-driven workplace environment looks like, Jushin AVT recently opened an AV Experience Center, located just 30 minutes outside of Seoul.
"In our AV Experience Center, we are presenting a total solution for workplace innovation, including room scheduling, wireless presentation, virtual meeting rooms, intelligent acoustic systems, network-based AV solutions, and artificial intelligence-enabled control systems," Jesse said.
The 3,600 square foot facility is designed for customers, dealers, designers, and architects to get an up-close and personal look at the latest audiovisual and collaboration technologies that make up the innovative modern workplace. All the spaces in the Experience Center, including the boardroom, training room, huddle room, and town hall meeting room, are designed and equipped just as they would be in an actual workspace. Visitors can gain first-hand insights into where the future of the workplace is headed and how collaboration spaces should be designed.
Guests can receive guided tours that demonstrate new innovations, including Microsoft Teams and Zoom integrated Flex UC™, network-based video transmitting NVX™, room scheduling, wireless presenting AirMedia™, advanced ceiling microphones, a variety of conference microphones and much more.
The Experience Center is especially useful for multinational corporations opening offices in Korea, Jesse said. Most multinational corporations in Korea rent—rather than own—their office space, so they move every four to five years. And that means, every four to five years, they have a new workspace to renovate and equip with the latest AV technologies.
"We think there are a number of multinational corporations looking for full support from a local and experienced AV systems integrator in Korea, and we think our Experience Center will really wow them," Jesse said. "Simply put, our AV Experience Center shows the future of the audiovisual world."